Flare jeans, there are surprises and pits
These two years of retro style, the retro-born flared pants are very fashionable, but the water is also deep.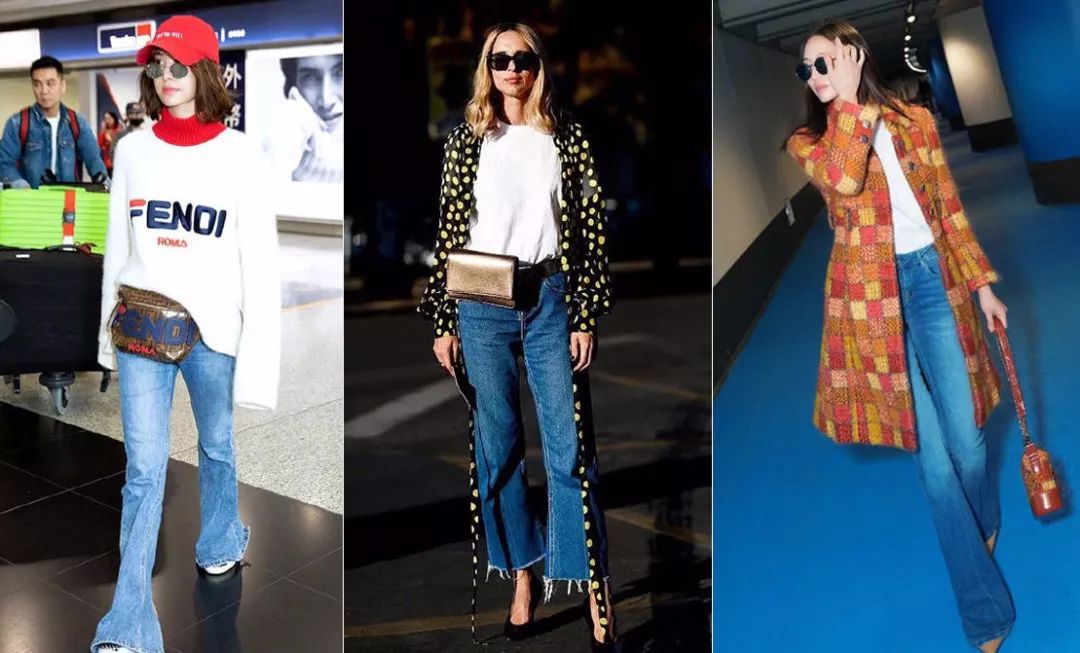 I tried this year's popular wide-leg micro-bar jeans. The wide design can cover the legs of slightly fleshy meat. The tolerance of the pear-shaped figure is also high, and the effect should be OK…
Look at the pear-shaped bloggers around you, it is not difficult to find embarrassing, such as the pear-shaped legal blogger Jeanne Damas, in fact, wearing and wearing them are standard micro-la-pants.
High-waist mommy jeans, actually very good to wear
The high-waist inverted triangle Mummy jeans with wide-leg design have been popular for almost 2 or 3 years. Compared with straight-type jeans, the downward-grading version is more slim and thin, and there are too many people who love it.
Pear-shaped girl is really worried that similar high-waist pants will outline the crotch, it is better to add a long coat, the effect is called PS.
This year's old-fashioned jeans are also suitable for pear-shaped body girls. Compared to the inverted triangle of Mummy jeans, the old trousers are generally straight, which is better for modifying the shortcomings of the legs.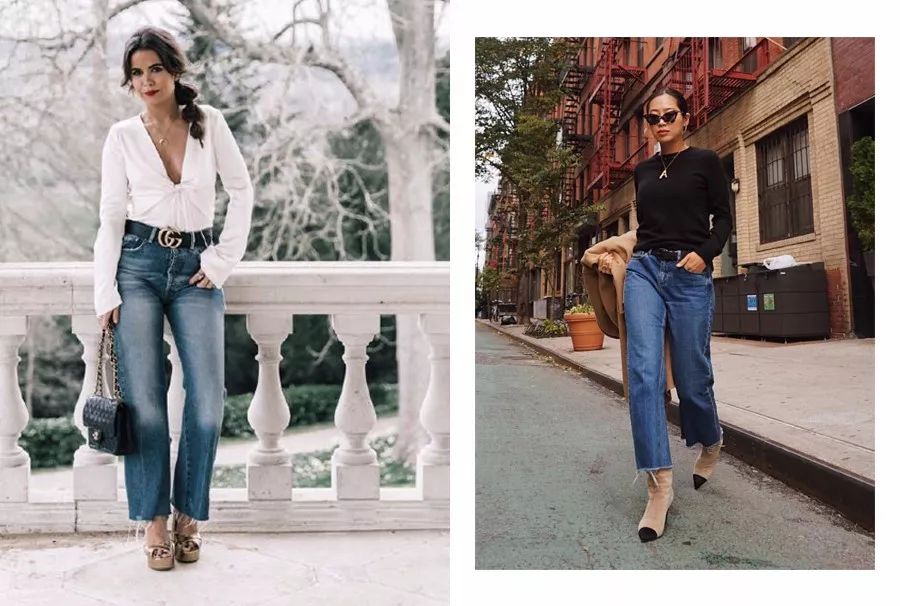 Skinny jeans, thunder.
Skinny jeans, even dark ones, are not suitable for pear-shaped girls. To be precise, skinny jeans are not suitable for any girl with a small problem. Whether you are fleshy legs, X-legs, O-legs, skinny jeans will make you look good.
Tight jeans are too demanding on the leg type, and we mortals still try it less, unless you have a long coat.
In fact, which girl would not like jeans? When you feel that the whole body clothes are too dull, when you are a little sexy, the unique color and texture of the jeans can just neutralize the other items, but whether you are Not a pear-shaped figure, when choosing jeans, keep the following points, always good:
1.Compared to light colors, choose darker models and be thinner.
2.Wide-leg pants and bell-bottoms can weaken the body problem, but should not be over-exaggerated or too long.
3.In general, jeans with a length of 9 points and exposed ankles are the most thin and tall.
4.The color matching is really slim, but it depends on where you fight.
5.In view of the above points, I suggest you go to the store and try more.
Finally, recommend several jeans that feel good~ Unifree this pair of straight jeans is definitely suitable for a wide sister, but even better, the whitewashed part in the middle of the pants, this type of design is also thin.
This wide-leg jeans, the most popular place is the color matching design on the side, which makes the whole jeans more recognizable and more street-style.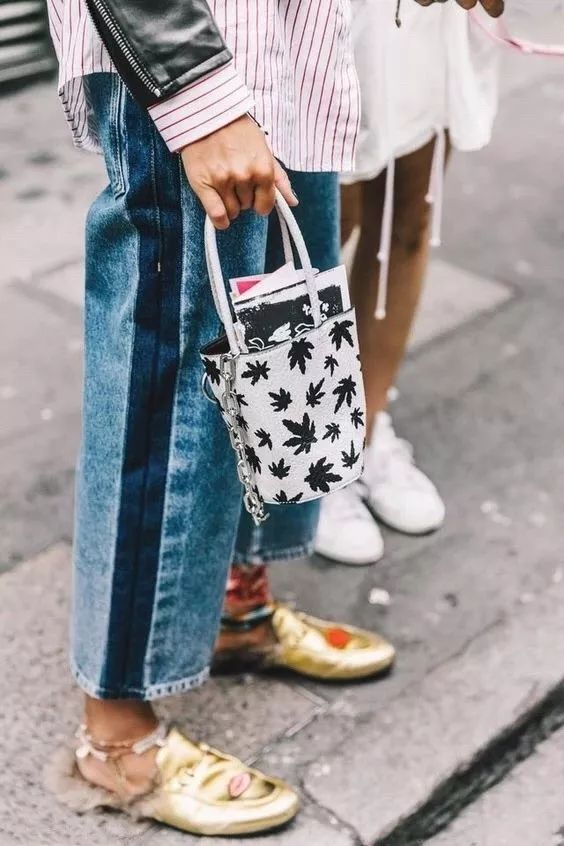 Fano studios is full of retro look at first glance.
This DABAGIRL casual burr flared jeans is very Korean, and the design is quite standard. It is suitable for everyday versatile wear and is not easy to make mistakes.